Ultimate Relaxation, In The Palm of Your Hands
Melt your pain and stress away with the Exogun DreamPro handheld massager. The ultimate portable recovery device.
Enjoy Deep Tissue Release - Anytime, Anywhere.
Don't let pain and soreness slow you down. Exogun revives muscle, boosts circulation, and releases energy so that you can recover faster and live better.
Don't let pain & soreness slow you down.
The Exogun handheld massager delivers powerful percussive therapy with a series of paid, concentrated strokes. It's all about taking back control of your body and achieving long-term pain relief.
Boost muscles recovery, release stress and tension, and alleviate discomfort to be at your very best.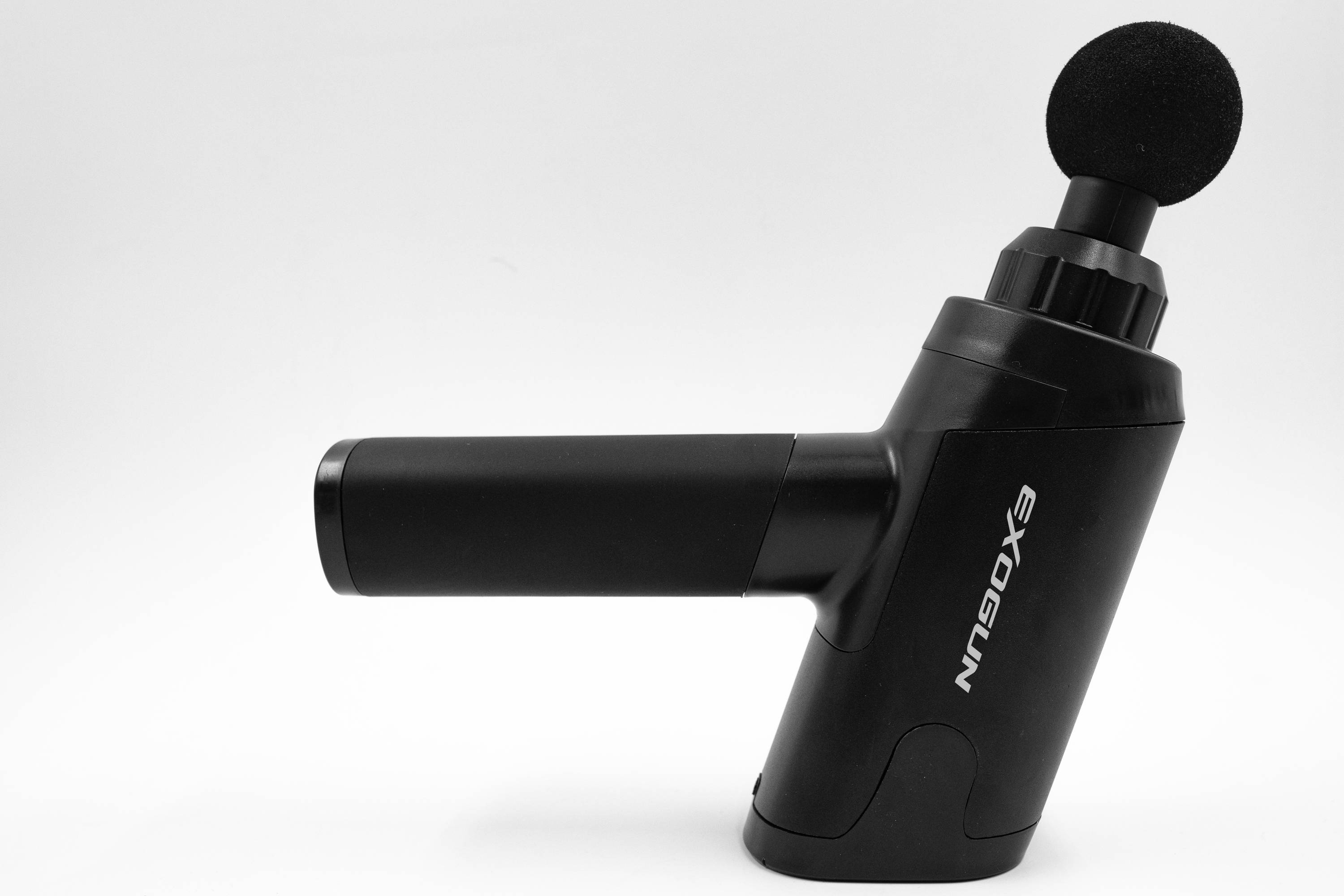 1200 - 3200 Percussions Per Minute

4 Hours Total Batter Life Per Charge

Brushless 24V Torque Motor
Customizable Speed Range Settings

Highly Responsive ShockSmart Sensitivity™

Cordless, Quiet and Portable Massager
1 Versatile Design for All 639 Muscles.
Exogun Percussive Therapy Massager
Brings the power of professional-grade treatment into the palm of your hands.
Made with anti-slip material for shock absorption to disperse the power of each stroke so you can confidently use it with pinpoint accuracy.
Change the massager head to customize the impact your muscles need and help relax different parts of your body.
Choose between 6 speed settings to achieve the most effective massage intensity for each muscle.