Most Powerful Deep
Tissue Precussive
Massager





ULTRA POWERFUL PERCUSSIVE THERAPY
Get EXOGUN Now At Only $169.00
(Save $430)

👍 You are qualified for FREE Shipping on your order
ULTRA POWERFUL PERCUSSIVE THERAPY
Get EXOGUN Now At Only $169.00
(Save $430)

👍 You are qualified for FREE Shipping on your order
Enhanced Recovery & Relaxation
With The Most Durable and Powerful Massage Gun
#1 Trusted Massage Gun of 2022

Don't let pain and soreness slow you down. ExoGun is the #1 trusted massage gun used to revive muscle, boost circulation, and release energy so you can recover faster and live better.
Massage & Relax Every Part of Your Body






Here's Why Olympians Love ExoGun
ExoGun has helped many pro-athletes gain back control of their body and achieve long-term pain relief. Works perfectly to boost muscle function, eliminate tension and speed up recovery.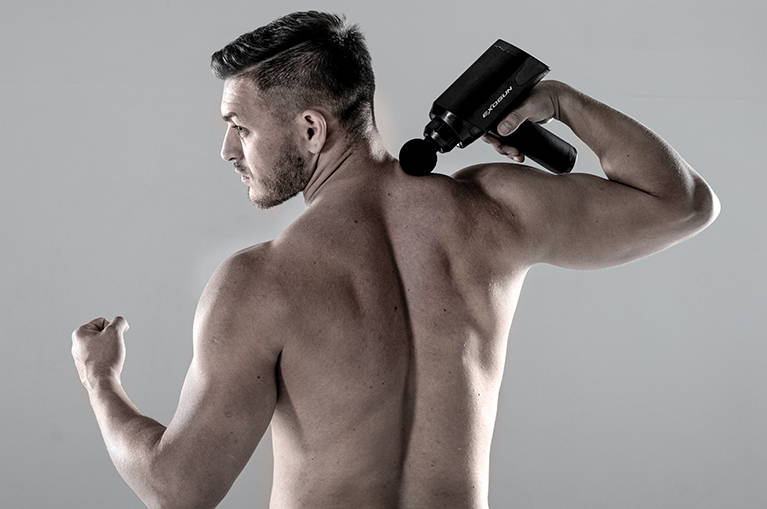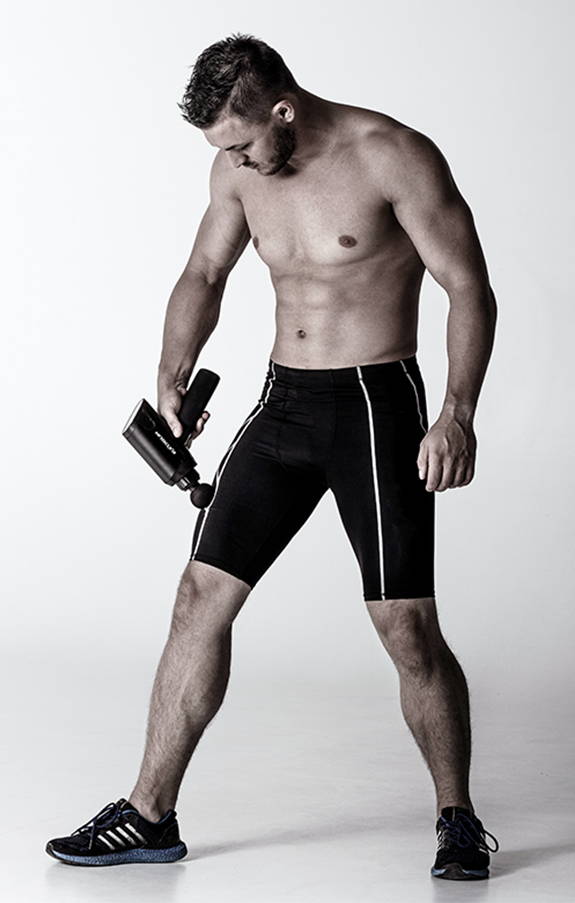 Up to 3200 strokes/minute & 60lbs stall force making it the most powerful massage gun in the market

Scientifically formulated percussions to maximize pain relief, enhance performance and accelerate muscle recovery

Built with ShockSmart sensitivity to deliver the exact percussive strength your body needs

Durable & Ergonomic Handle
Solid build quality and angular-shaped handle making it more comfortable to hold and easy to massage hard-to-reach places
---

Increase blood circulation and range of motion

Relieve pain, tension and tightness

Reduce stress, anxiety and fatigue
Enhance performance and speed recovery

Ultra-Quiet <70 db at Highest Setting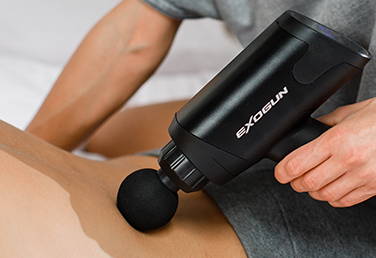 Multi-Functional HD LCD Touch Display

1 Month Battery Life with 2400MAh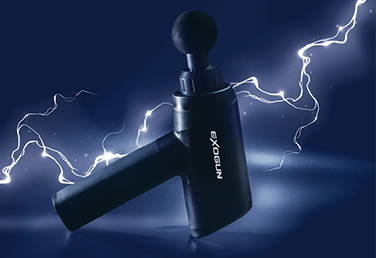 Designed to Be Ergonomic & Comfortable to Hold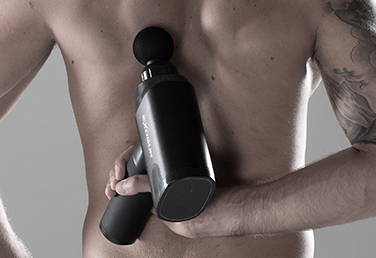 Powerful Brushless 24V Torque Motor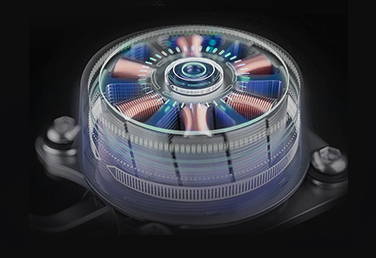 6 Speeds from Warm-Up to Deep Tissue Relief (1200-3200 Strokes/min)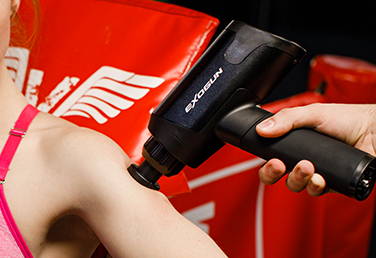 Hundreds of 5-Star Verified Reviews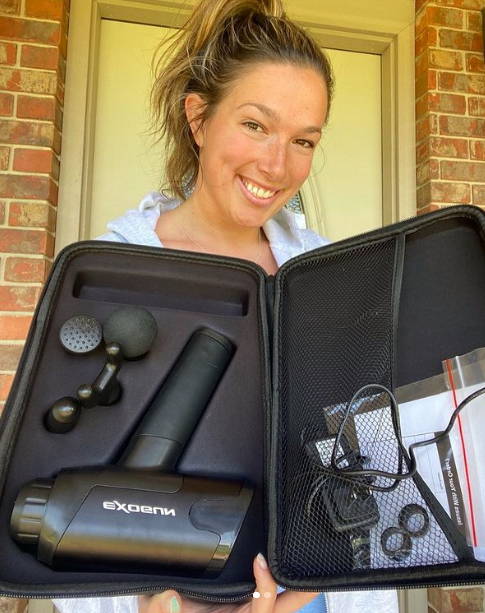 ★★★★★
"So excited I got my new ExoGun in the mail & use it for the first time today!! If you are an athlete, workout hard weekly, have blood circulation & stress problems, this product can help in many ways!"
@_jace24
11 MAY 2021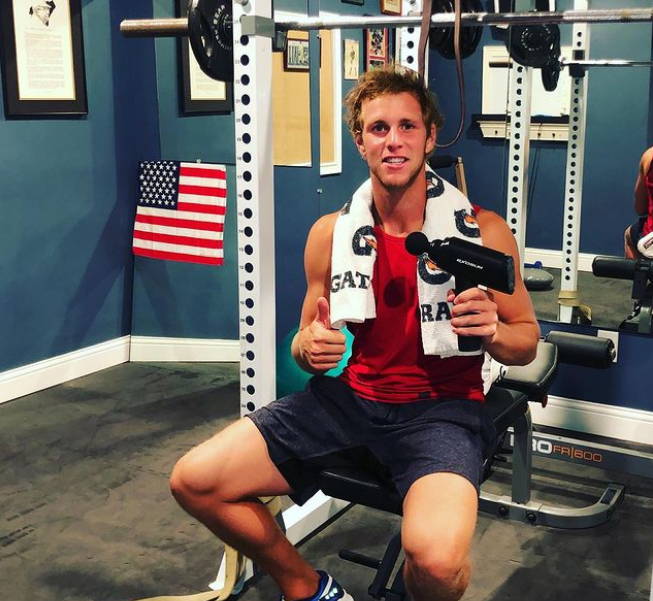 ★★★★★
"Big thanks to ExoGun for helping my body feel great all summer!"
@Pauliej5
18 AUG 2020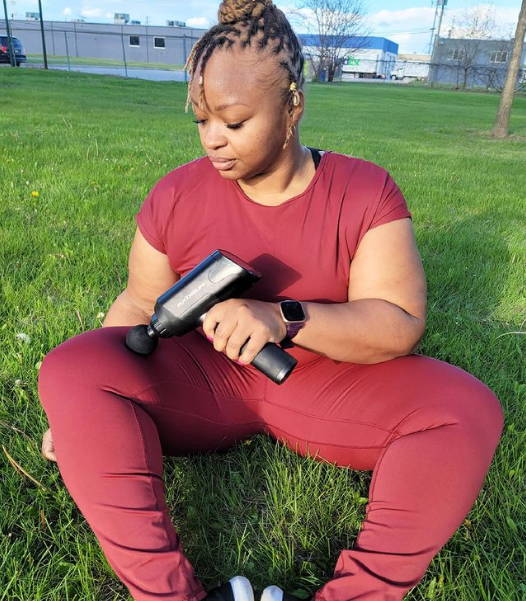 ★★★★★
"ExoGun Massage Gun is absolutely EPICCCC. My husband and I have been enjoying it every day since it was received, and I sooooo love it, especially after intense workouts"
@sunkiss.my.fitness
12 MAY 2021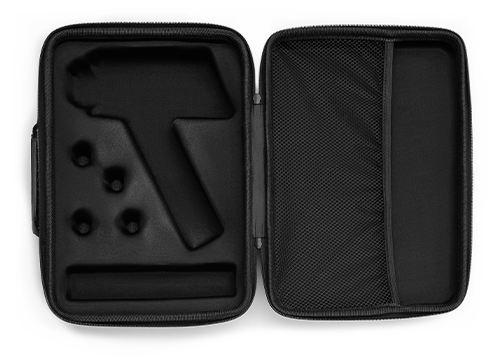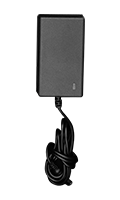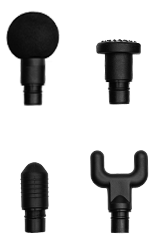 Does Exogun have any warranty?
How many speed settings does Exogun have?
Exogun has 6 speed settings to maximise the therapy for all muscle groups!
How do i know how much charge my Exogun has?
The right side display indicates the level of charge from 0-99%.
What accessories do i get with my Exogun?
Included with the package is:
- 1 Exogun Dream Pro
- 1 Charging Cable (110-240V)
- 4 attachments to target all muscle groups
- 1 User Manual
- 1 Carrying Case
How loud is the exogun (dB)?
At the loudest and fastest setting, ExoGun will be approx 70dB.
What is the Stroke length?
What is the vibration speed range?
20-53 Hz vibration speed range