Powerful Percussive Therapy in Your Hands
Prices now at 70% Off
Exogun is the most powerful, percussive therapy treatment device for your body - at half the price of the competitors.
Rated as one of the most powerful massagers with 60lbs stall force and 15mm stroke length, Exogun is designed to give the deepest treatment for your muscles and an unparalleled massage experience.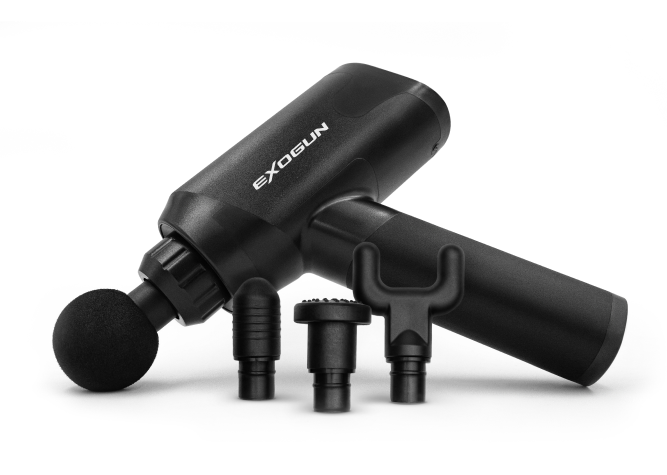 Exogun's powerful percussions will penerate your muscles as deep as 15mm for the ultimate deep tissue massage

Enjoy powerful deep tissue massage with MutedPower Technology

Control speed levels and check on battery life with a single touch
Designed with portability in mind, Exogun allows you to charge your massager faster and use it for longer

Choose between 6 speed settings to achieve the most effective massage intensity for each muscle.

Signature 20° Angular Handle
Solid build quality and angular shaped handle for ease of use
Easily switch between low and high intensity
Turn up the power for intense recovery or slow it down for full release after a long day. Enjoy Exogun's 6 customizable speeds ranging from 1200-3200 PPM, allowing you the option to experience 1.5x more percussions per minute than other competitors.
What Exogun Helps You Tackle
Swelling & Inflammation
Venous Insufficiency
Trigger Points
Sore & Stiff Muscles
Chronic Pain
Restless Legs Syndrome
Scar Tissue
For the quietest massage
Exogun's proprietary brushless motor with MutedPower Technology allows Exogun to be the most powerful deep tissue massager while being as silent as ever.
Experience 60lbs of deep percussive force no matter where you go without disturbing yourself - or others.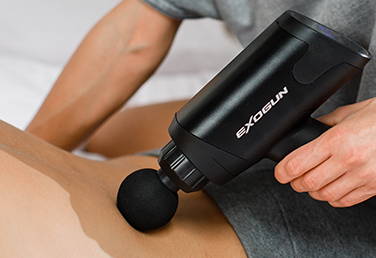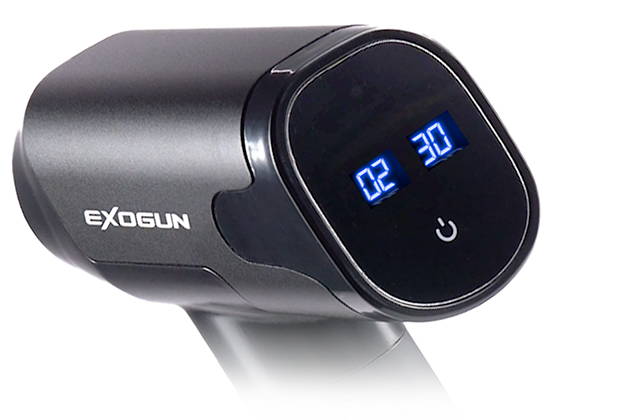 Designed with ease and functionality in mind.
Our Smart HD Touch Display shows the speed level (right) and battery percentage (left).
Easily control our 6 preselected intensity levels and find the right one for you.
Built for on-the-go
With Exogun's built-in, long-lasting lithium-ion batteries, you can bring Exogun anywhere you go without worrying about battery life. Run out of charge? No fret. ExoGun can be fully charged in less than 2 hours.
Up to 6 Hours of Continuous Use
Fully Charged in 2 hours
Signature 20° Angled Handle
Less fatigue and easy reach
Our signature 20° angular-shaped handle makes it more comfortable to hold and easy to target hard-to-reach areas. Not only that, our ergonomic grip is made with anti-slip material designed for shock absorption so you can confidently grip Exogun and use it with pinpoint accuracy.
Exogun can:
Relieve pain, tension and tightness
Increase blood circulation and range of motion
Enhance performance and speeds recovery
Reduce stress, anxiety and fatigue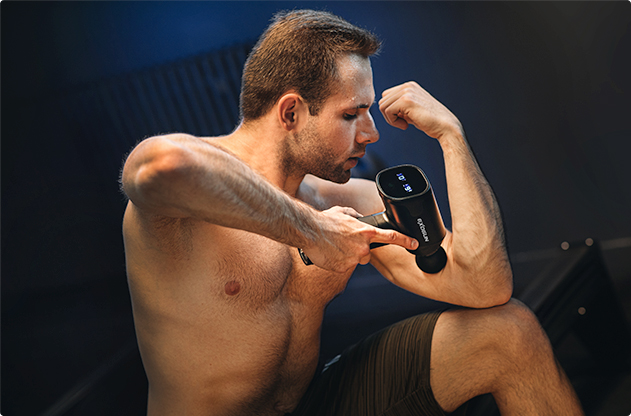 What Exogun Helps You Tackle
Swelling & Inflammation
Venous Insufficiency
Trigger Points
Sore & Stiff Muscles
Chronic Pain
Restless Legs Syndrome
Scar Tissue
4 Free, Easy-to-Clean Attachments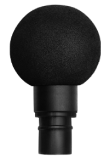 Perfect for all-round use on both large & small muscle groups.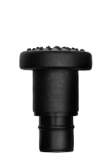 Perfect for trigger points 
and lower back.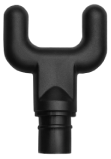 Glides comfortably from the upper neck area to your shoulders.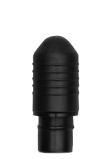 Focus on tight spots and muscle knots. Great for hands and feet.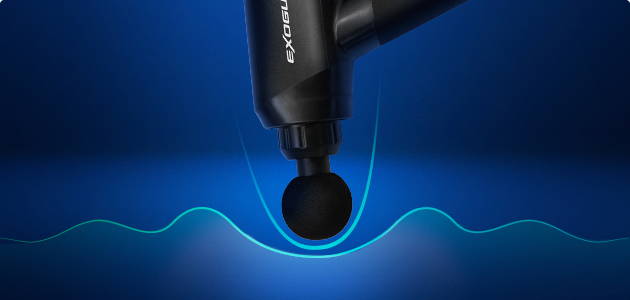 ---
Delivers high impact, deep tissue percussions
---
40% deeper than other massagers
---
1200 - 3200 percussions per minute
---
---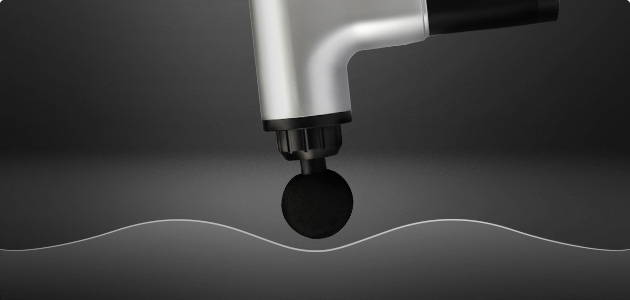 ---
Delivers only light and vibrational massage
---
Massages only at the surface-level
---
Very limited speed options
---
---
ULTRA POWERFUL PERCUSSIVE THERAPY
Get EXOGUN Now At Only $169.00
(Save $430)

👍 You are qualified for FREE Shipping on your order
ULTRA POWERFUL PERCUSSIVE THERAPY DEVICE
Get EXOGUN Now At Only $169.00 (Save $430)

👍 FREE Shipping applied to your order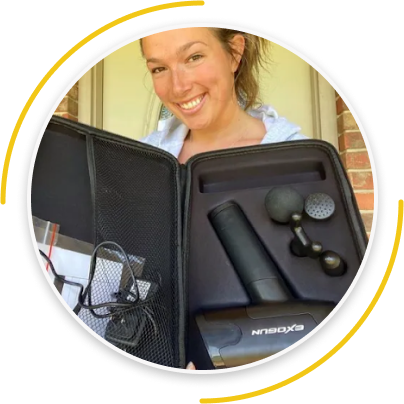 "So excited I got my new ExoGun in the mail & use it for the first time today!! 😊 If you are an athlete, workout hard weekly, have blood circulation & stress problems, this product can help in many ways!"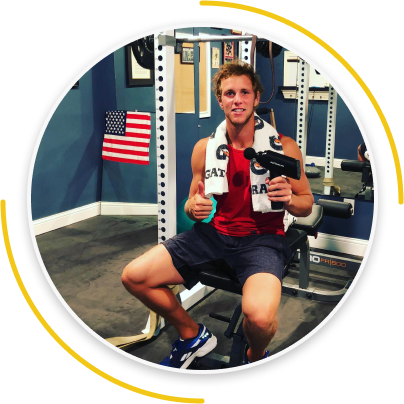 "Big thanks to ExoGun for helping my body feel great all summer!"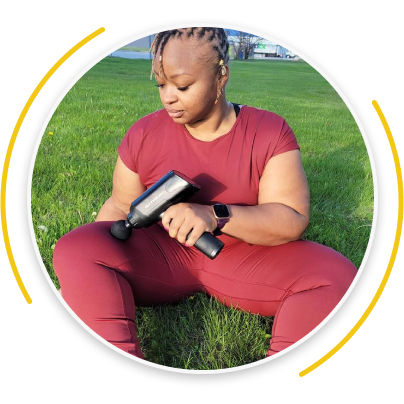 "ExoGun Massage Gun is absolutely EPICCCC. My husband and I have been enjoying it every day since it was received, and I sooooo love it, especially after intense workouts"

Frequently Asked Questions
What is deep tissue percussive therapy?
Percussion therapy boosts muscle function and recovery by penetrating deep into the muscle tissue with a series of rapid, concentrated pulsating strokes.
Do percussive massage guns really work?
Yes, various research studies have shown that massage guns are effective in reducing delayed onset muscle soreness and helping with muscle recovery. Groups that received vibration massage experienced less muscle lactate dehydrogenase, less soreness, reduced creatine kinase and an increase in range of motion.
How often should I use Exogun?
Massage guns are best used in short sessions. We recommend using Exogun for up to 2 minutes on each muscle group, for 2-3 times a day. A good time to use the massage gun is before going to bed to relax, on rest days, or when you experience tightness and sore muscles.
Can I travel with this massage gun?
Yes! Exogun is portable and lightweight, and comes with a carrying case so you can bring it anywhere you go. It is allowed to be packed in your carry-on, but you may have to verify with your airline to see if you can take it in your checked bag (most airlines allow lithium batteries now but it's always good to double-check!).